Station Wallet Setup
Station serves as an interface to Web3, allowing you to stake, vote, manage tokens, and access decentralized applications (dApps) across supported chains, all from one convenient spot.
Download Station and start exploring the interchain.
01
New Wallet
After downloading, Open the browser extension and click 'New wallet.'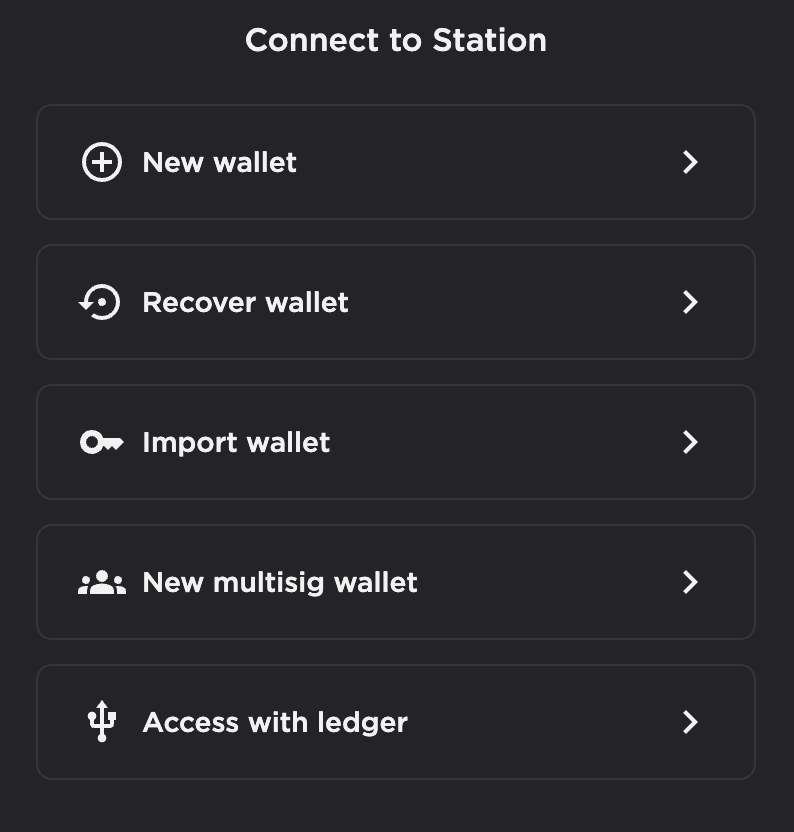 02
Auth Setup
Type in a secure wallet name and password. Confirm your password. Using a pen and paper, write down your 24-word seed phrase exactly as it appears. Number each word to make verifying easier. You can use your Mnemonic as a last resort to recover your wallet or create a new name and password. Keep your mnemonic in a safe place and never store it on a device. Remember, your Mnemonic grants access to your money!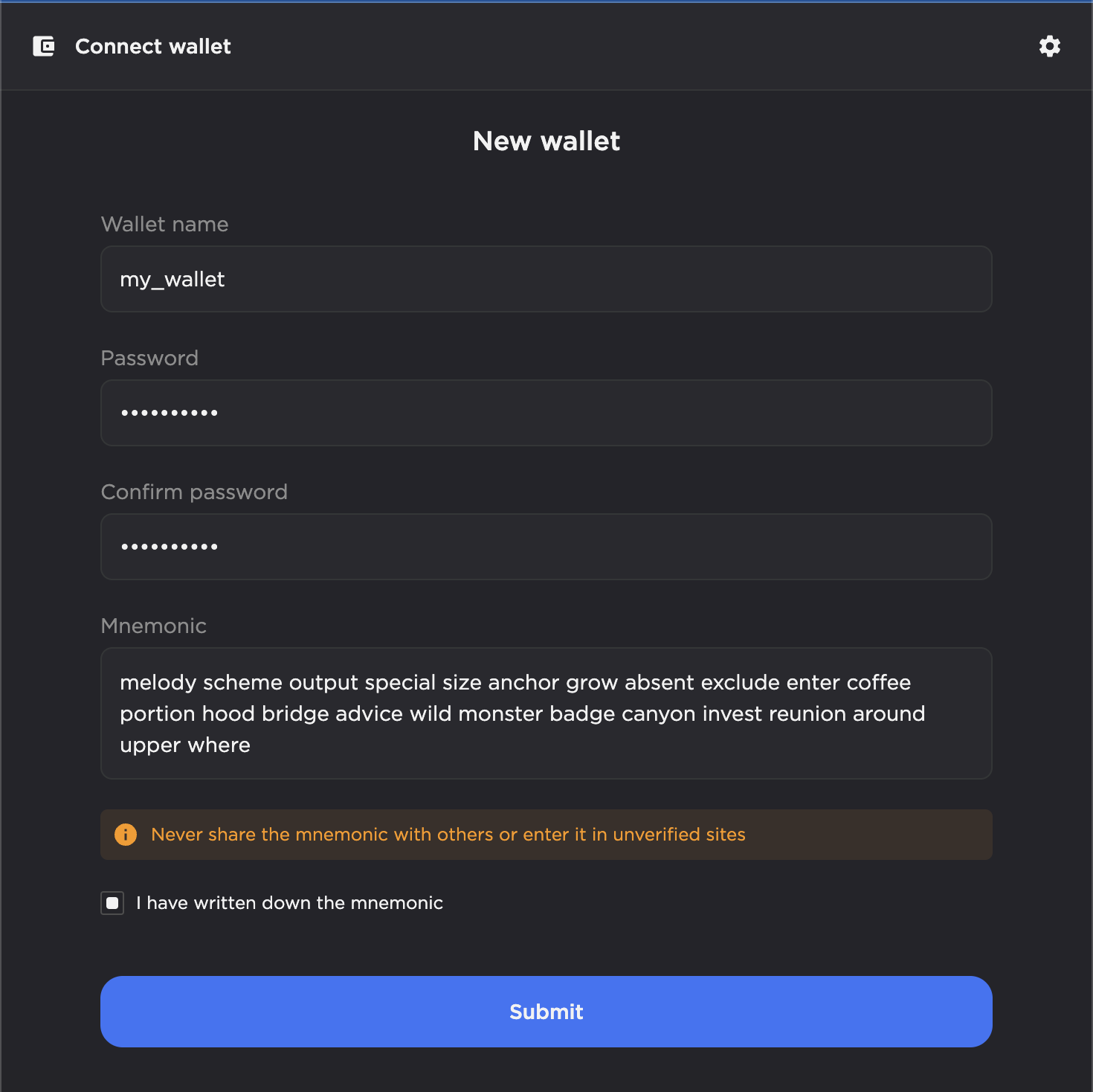 03
Seed Phrase
Verify your writing to make sure every word is spelled correctly and in the right order. If you numbered your phrase, it can be helpful to verify it backward. Check the box ensuring you wrote down your seed phrase, and click 'Submit'.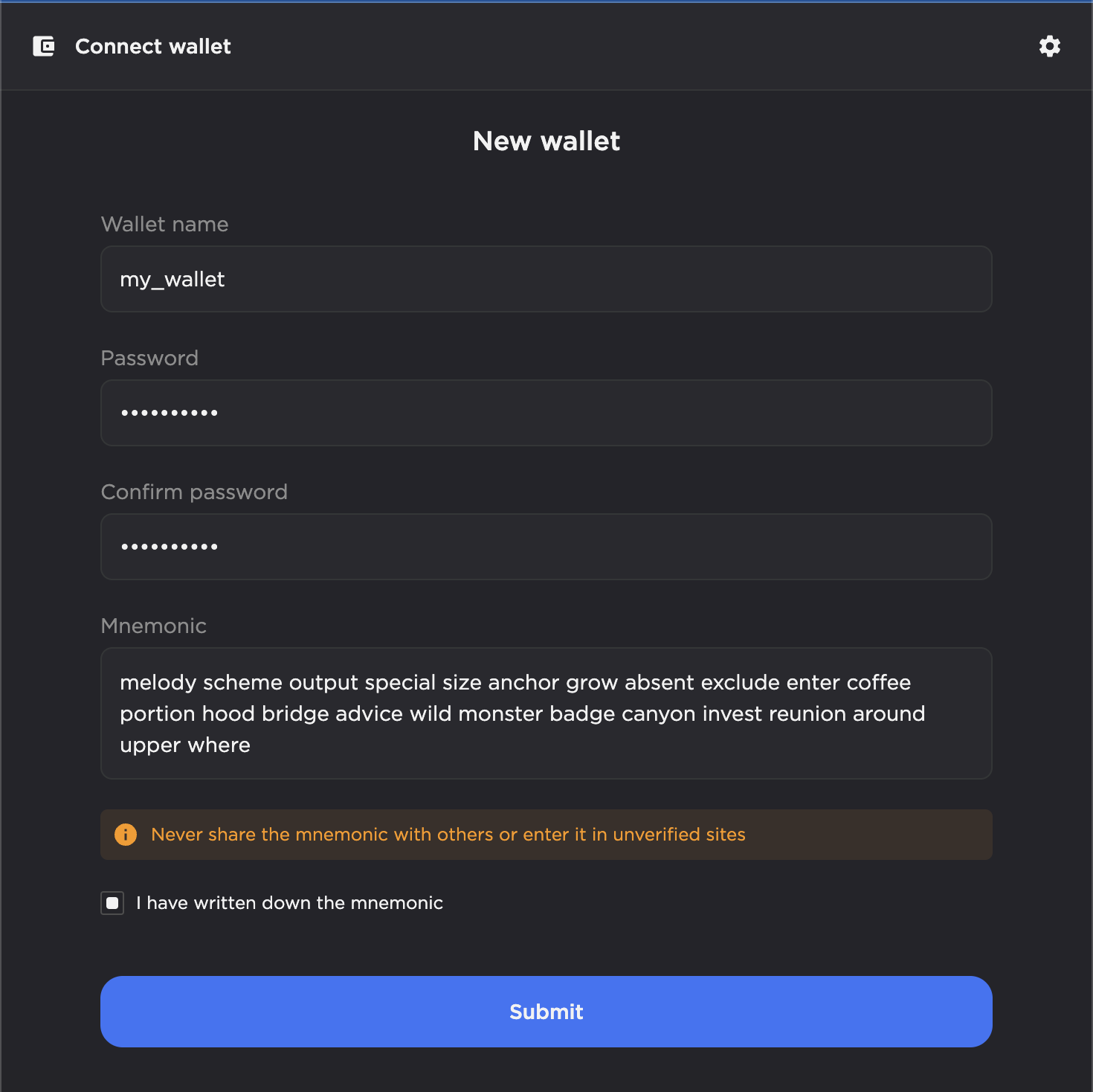 04
Confirm Seed Phrase
Confirm your seed phrase by typing or selecting the correct words in each prompt. Click 'Submit'.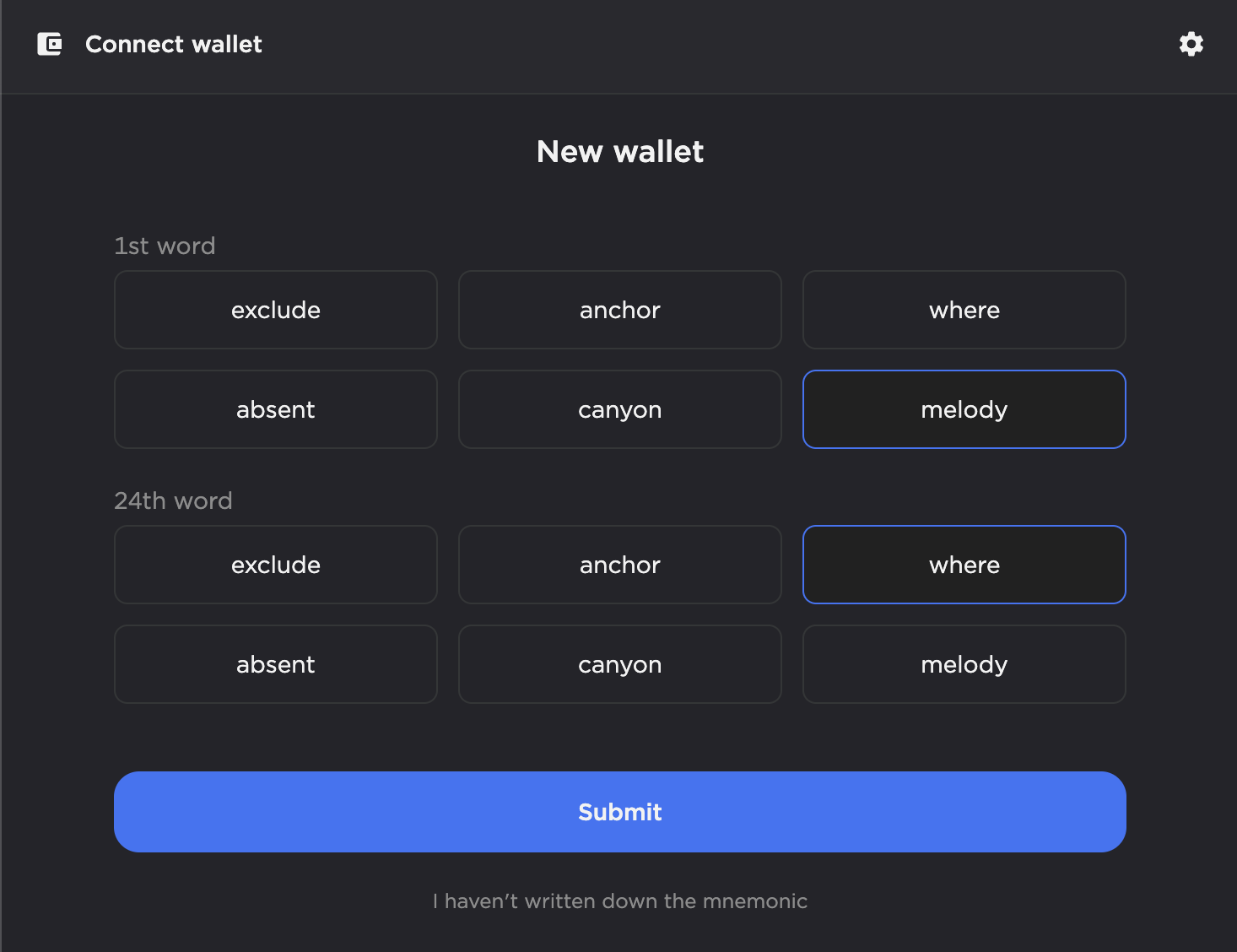 05
Connect
Click 'Connect' to connect to your new wallet.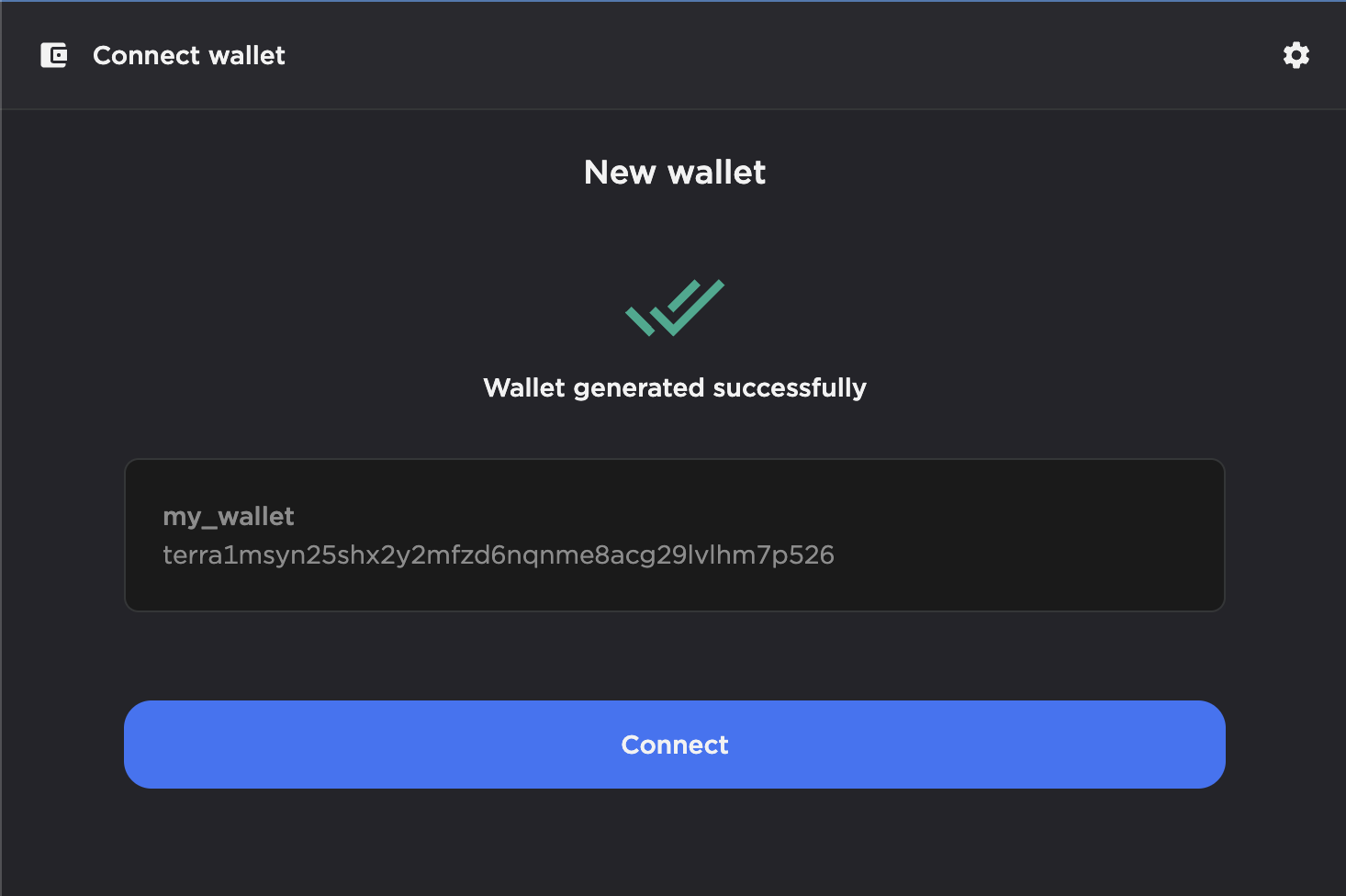 06
Done!
Congratulations, you have successfully created a wallet!
You can now interact with dApps on Station-supported chains or participate in governance using staking tokens like LUNA and others.
Launch Station